#4000 ProSolv Propane Cylinder Recycling System

Complete set
ProSolv Propane Canister Recycling System includes: ProSolv Fuel Canister Venting Device, #4343 Activated Carbon Filter and Forty (40) Certification Tags, Anti-Static Wire, Safety Goggles and Pliers.
Safely removes the valve stem so canister can be recycled as scrap steel instead of disposed as hazardous waste — saves you money on solid waste disposal!
Inserts "recyclable" steel certification tag into the cylinder valve (40 tags included)
Pays for itself when you recycle 8 standard propane cylinders
Activated carbon filter helps remove Volatile Organic Compounds (VOCs) from propellant
Anti-static grounding wire grounds unit
Unit can be hand-held or mounted on tabletop
Download the instructions manual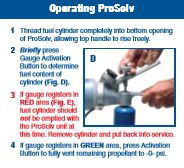 View details of the ProSolv system
Hover mouse over these pictures to enlarge.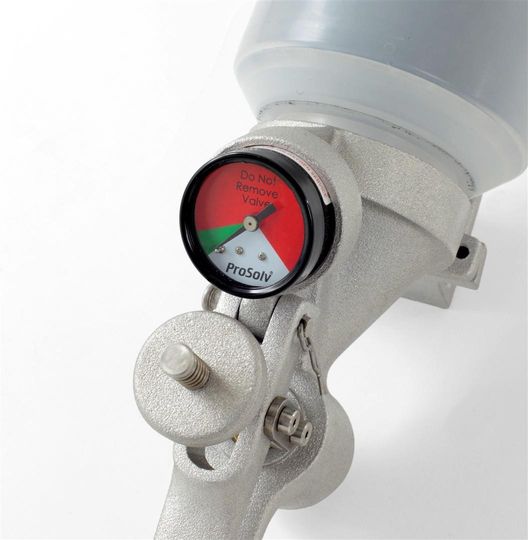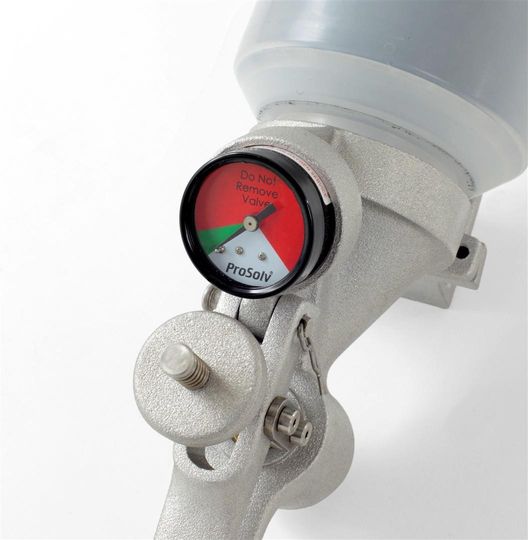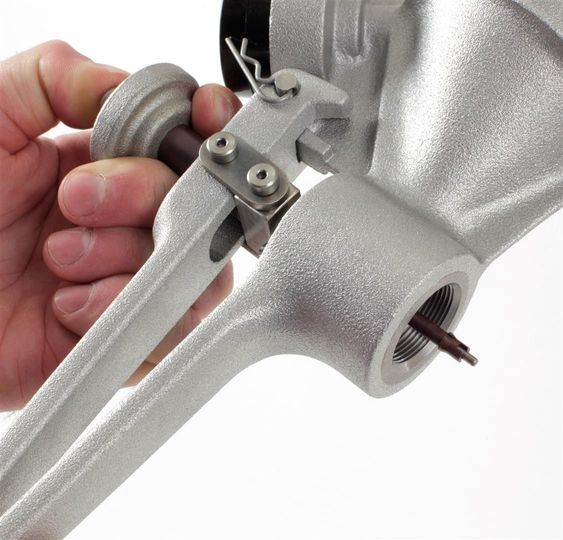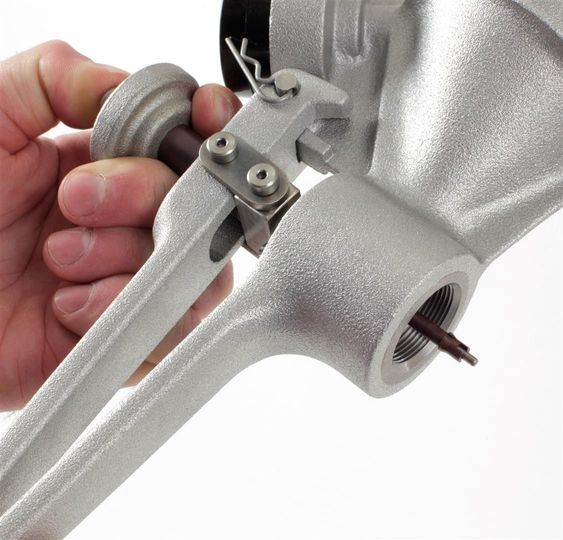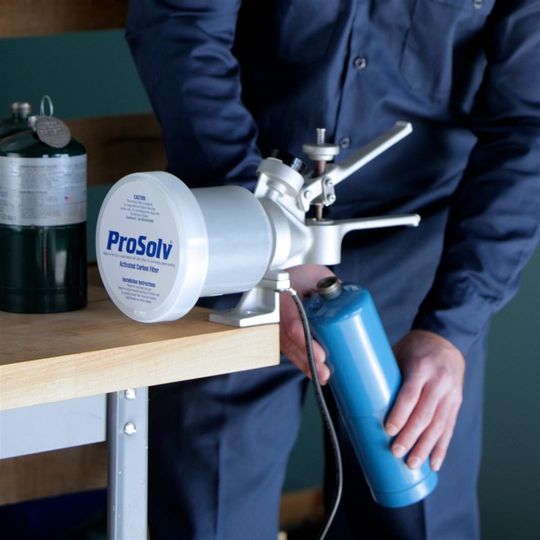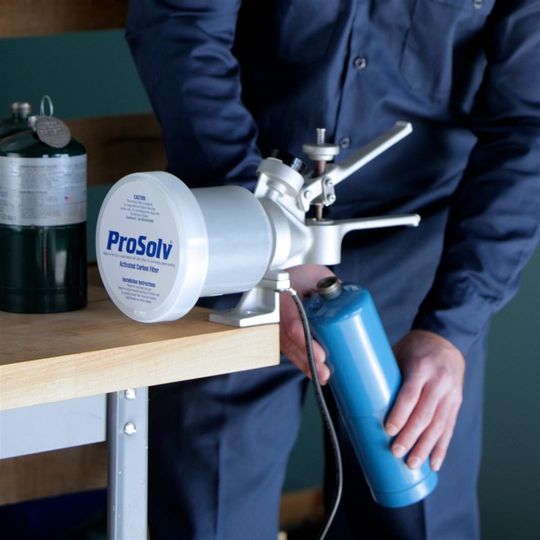 ---